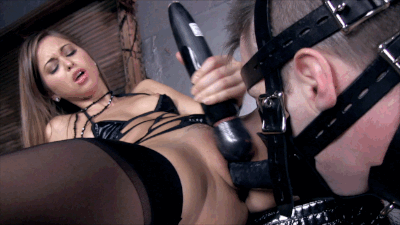 Mistress Riley Reid shows her slave how she likes to get off. She masturbates on his face by placing a dildo gag on his face, then ordering him to fuck her pussy. She uses a vibrator to stimulate her clit while being penetrated, this causes her to squirt all over his face. The slave is used as her sex toy, he is left denied.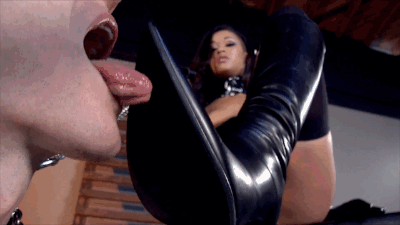 Mistress Skin only wears the finest Italian leather boots, she takes great care of them by having her slaves tongue polish & clean them after every wear. She orders her slave to bow down on his knees and open his mouth. She wipes the filth from the bottoms right on to his tongue like a doormat. She forces the toe of her boot down his throat, sadistically choking him with the the pointy leather tip of her boot.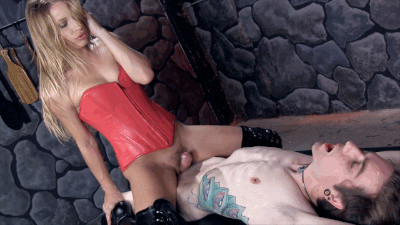 Mistress Alyssa wants to "rub one out", she uses her slaves cock to grind her pussy against. The slave is so horny, he wants Alyssa to fuck him so bad but the denial just keeps adding to his arousal. She vigorously grinds her wet pussy against him until she cums. Her pussy feels so good sliding against his cock and he can't resist cumming all over himself. She punishes his orgasm by stroking his cock post orgasm, she laughs as he struggles in bondage.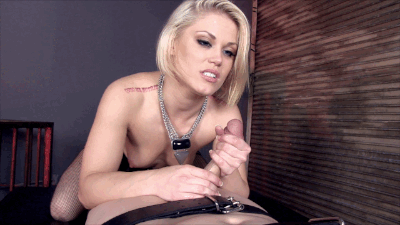 Mistress Ash tightens the straps around her slave, making him helplessly bound with his cock accessible to her torments.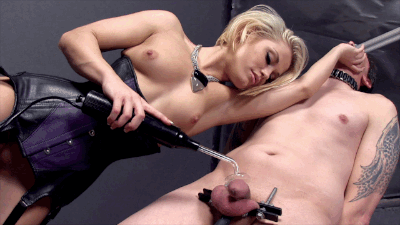 Mistress Ash loves toys especially ones that are 6′ 3″ with their cock and balls tightly vised, ready and available to torture.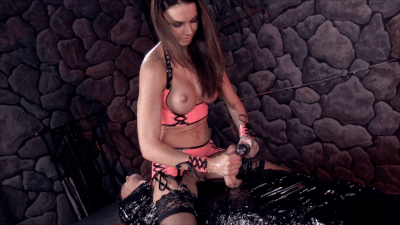 Mistress Tiffany teases her slaves cock with long slow strokes to the shaft of his cock. She sits panty-less on top of his face and orders he lick her ass while she strokes. His cock is rock hard and ready to explode but Tiffany just torments him further with slow strokes, building his orgasm. When Tiffany puts a vibrator to his cock he cannot hold back and longer and releases the huge cum load she had been building up.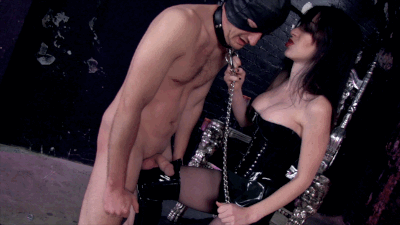 Mina is a ball breaking Mistress who doesn't mind putting men in their place with a swift kick to their sack. She is punishing her slave with brutal kick to his family jewels. The slave tried to stay upright as she pulls on his collar and kicks his nuts in to his throat. Whenever he falls she orders him back up to take more abuse. She kicks him until he is in pain on the ground cradling his destroyed balls.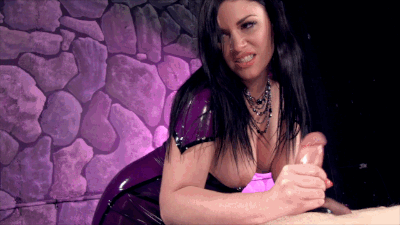 Mistress Andy San Dimas ties her slave down for a forced milking. She keeps her slaves as submissive as possible, the best way to do that is with daily cock drainings. She removes all unwanted testosterone from their balls with a forceful hand-job to pull every last drop out. She has found that slaves are more submissive & cooperative when their balls have been freshly emptied.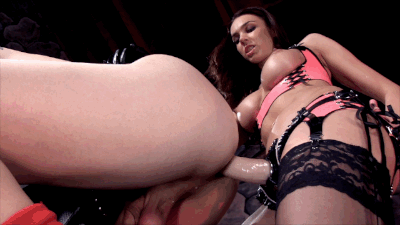 Mistress Tiffany Tyler turns the tables on her slave, if he wants to fuck her it is going to with her thick rubber cock up his ass! She pounds his fuck-hole hard, smiling more as it inches deeper and deeper with each thrust. The slaves screams as his ass is destroyed by her strap-on.