Archive for the 'Strap-on' Category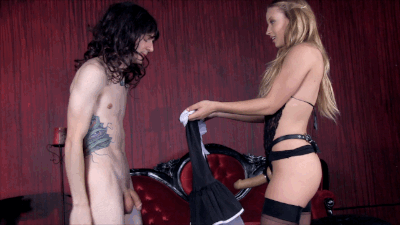 Mistress Alyssa turns her boyfriend into a sissy bitch. She puts him in a skirt then fucks his ass hard. Alyssa fucks him with a think cock to turn him into her gaping whore.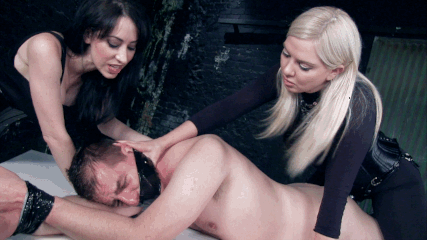 When women suspect their man of cheating they hire agents Lexi and Mina to hunt down the scum and punish them for their ways. They abduct their latest target in a parking lot and bring him back to an abandoned warehouse to teach him a lesson. They duct tape him and give him a revenge punishment fucking with their large & brutal strap-on cocks.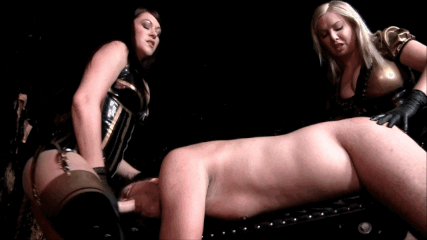 Did you think this reward was going to be slow and romantic? No! We are going to violate both holes at the same time! Deanna and Lexi give him a hard deep fucking, owning his bitch ass with their strap-on cocks. After the hard fucking the humiliate him further by making him talk with his ass and thanking them for fucking his ass so well.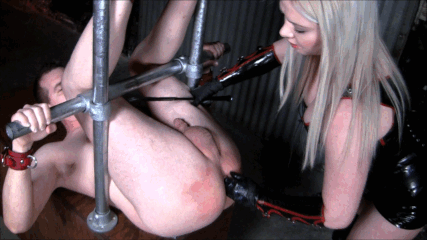 Lexi trains her slaves to become sluts for her BBC, turning men out with a good fuck.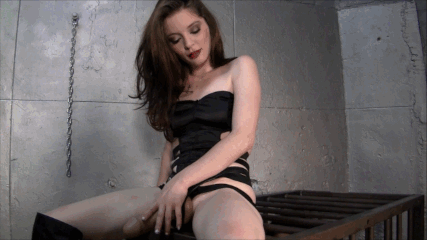 Mistress Jessi pulls her strap-on fuck pet out of his cage for come fun. She is wearing her large thick cock and wants to see him squirm from being filled with it. She writhes her hips while fucking his ass, the strap-on hitting her clit with every thrust. She keeps fucking his ass untill she cums.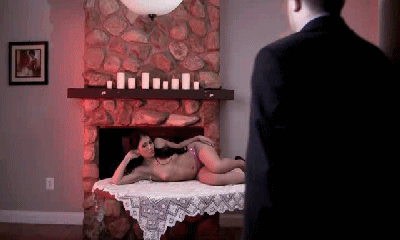 This pathetic worker drone has been slaving away at his job just to give Mistress 
Jade
 all his money. Coming home for lunch, he sees her topless, lying on a table. Is he about to get lucky and be fucked?
Jade
 calls him over and orders him to undress. When he takes off his pants, his chastity device is revealed. She asks him how it feels to work hard for her all day while in chastity, teasing him with the key, then orders him to his knees to suck her strapon. In no time she has him bent over the table, fucking him in the ass while using his tie as a leash. She fucks him so hard that the whole table shakes.
Jade tells him that he is nothing but her bitch, so she orders him on his back so she can fuck him like one. As she fucks him, she grabs his chastity device and makes him look at it, reminding him who owns him, then delivers some bitch smacking to her bitch. Having totally worn him out with her strapon, Jade shoves his tie in his mouth so she won't have to hear his moans, laughing as she makes him look at the chastity key that controls his sex life.
Mistress Jade has her slave waiting in the shower, chained to the ceiling. She wants to assert her dominance over every part of his life – even when he is taking a shower.Jade uses his chains to bend his body like a toy, making him take her strap-on deeper and deeper. Having fucked him until he is a hot, sweaty mess, Jade turns on the water – and keeps fucking him. "This is the kind of shower you will be taking from now on – with my dick up your ass!"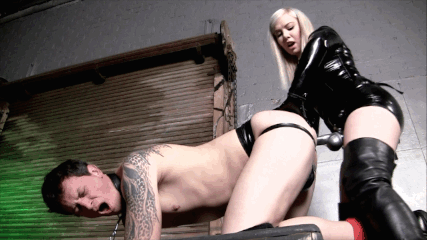 It has been awhile since Mistress Lexi last ass fucked her slave, she doesn't want him tightening up too much so he is due for a hard ass fucking. Lexi inserts her strap-on cock and begins opening up that hole again, his ass must have some muscle memory of her cock because it slides in right away. Lexi rides his ass hard, pushing deeper and deeper inside his tight hole with each thrust. She won't stop until she has fucked him balls deep and he is left a gaping fuckhole..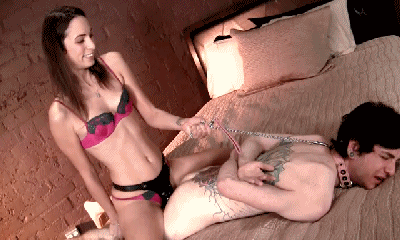 Amber Rayne turns the tables on her horny boyfriend. She blindfolds him as she slips on her strap-on dildo, she forces her cock deep into his ass before he can refuse. He cries out in uncomfortable pain as Amber first starts thrusting her new anal bitch. She does the fucking now in their relationship! Amber rides his ass hard, you can see how much she loves fucking men in the ass.