Posts Tagged 'chastity milking'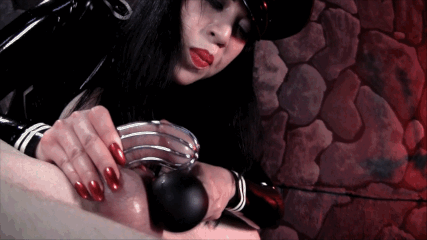 Mistress Lydia has kept her slave in chastity for so long that is balls are completely filled and swollen with cum. His cock is hard and throbbing against the steel bars of his cock cage. Lydia does not want his testicles to burst from the pressure of having so much backed up cum trapped inside so she decides to milk him in the least satisfying way. She makes sure not to give him the pleasure of a full orgasm, just enough to release the cum so he can continue his chastity sentence. She milks him with a vibrator while he remains locked in his cage, HE SPURTS OUT 6 HUGE STREAMS OF CUM, AN ENTIRE MONTHS WORTH!!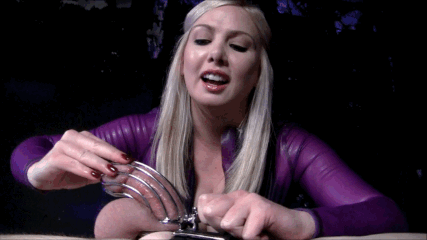 Lexi has kept her slave locked in chastity for the entire month, making his balls Swollen with cum. She is training his cock endure the denial of permanent chastity. Lexi has decided to milk her chastity slave so his balls don't pop, but she does it while he remains in the cage. Lexi takes a vibrator to his cock watching it swell in the cage bulging between the metal bars. When Lexi allows him to cum he just explodes shooting projectile squirting from the pressure of being locked in the cage.