Posts Tagged 'glory hole'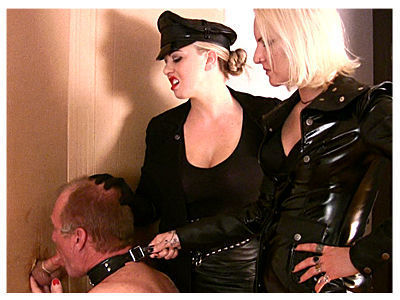 Cold and Cruel Mistresses take their hungry slave on a outing to the local glory hole. Slave will have to suck off any random cock that sticks through the hole as his meal for the week. The slave fiercely sucks away at the dick poking through, if he cannot suck the cum out to feed him he will have to go another week without any food.
Will the slave be fed this week on his Cock Sucker's Diet?