Posts Tagged 'jenni fishnets'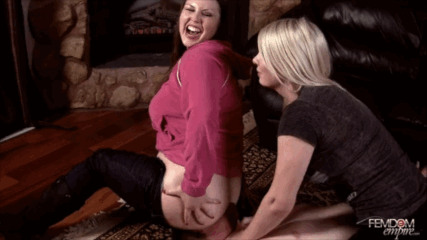 Jenni and Lexi love to see slaves suffer, Lexi holds down the slave for Jenni to smother his face with her bare ass.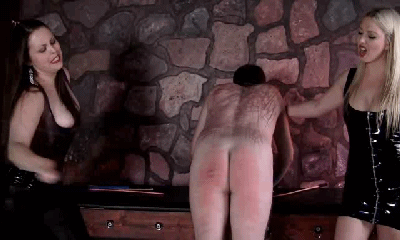 Added November 22nd, 2011
Chastity Caning
Mistresses Lexi and Jenni have agreed to let their bitch slave out of chastity if he can endure seven consecutive days of different tortures on his body. Having used the single tail whips on his back on day one, the Mistresses switch to their canes for day two. The Mistresses thoroughly cane his ass and, for good measure, cane the backs of his thighs and calves a bit as well just for the fun of it. The slave's screams of pain are just music to the ears of the Mistresses, who cane him even harder when he screams. Thoroughly beaten, the slave is allowed to kiss the boots of his Mistresses as they inspect his sore and reddened ass.