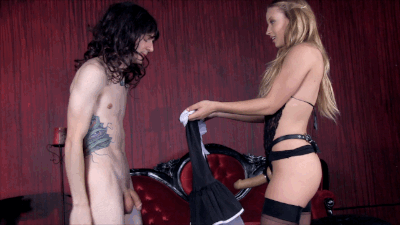 Mistress Alyssa turns her boyfriend into a sissy bitch. She puts him in a skirt then fucks his ass hard. Alyssa fucks him with a think cock to turn him into her gaping whore.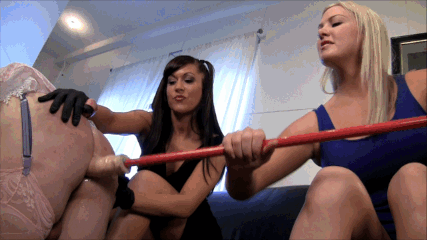 Sissy danielle wants to be part of D
eanna
 and Lexi's sorority house, but if she wants to get in she has to withstand their brutal hazing process. Lexi has put a dildo on the end of a broom handle, perfect for shoving up their pledges ass. The girls laugh as they humiliate the sissy bitch. deanna takes incriminating photos of the humiliated sissy pledge as a little "insurance".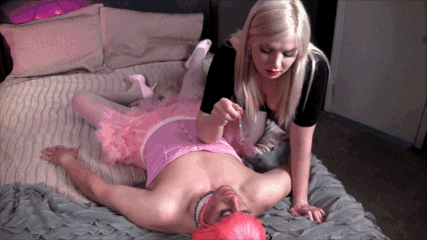 Mistress Lexi rewards her sissy for being suck a good cock sucker and unlocks her from chastity. Lexi let's her sissy jerk her cock with a big load of cum still on her face. Lexi collects the sissies cum in a spoon then feeds it to her, right after she cums Lexi immediately locks her cock back in chastity. A good sissy always has a belly full of cum and a chastised cock.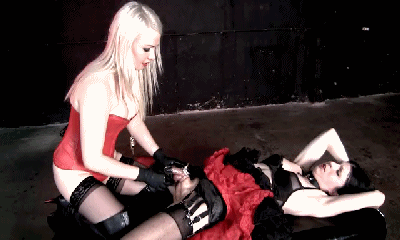 Lexi's slave has been aching to be released from chastity, her cock is so hard throbbing against that tight cage. Lexi unlocks her slut with the around her neck. Ally's cock practically bursts out of the cage once the lock comes off. Lexi shoves a big inflatable butt plug up Ally's ass, Lexi pumps it huge to stretch her fuck hole further. Lexi stroking TS slave girl Ally's cock which is extremely sensitive from being locked away in chastity all week. Lexi milks Ally's cock letting the cum run down into her slutty asshole.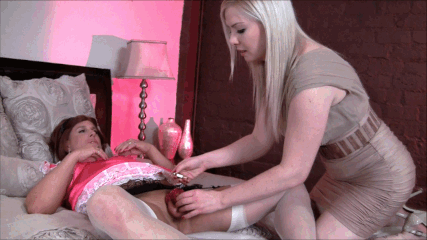 Mistress Lexi is chastity training her sissy, teaching her to become a filthy cum swallowing slut. Lexi unlocks sissy out of the pretty pink cage and teases her with a vibrator, making her cock even more hard and horny. Lexi allows the sissy to cum, but she has to swallow it all like a good whore when she is done. Lexi collects sissy's cum onto a dinner plate then has her lap it all up like a slutty sissy.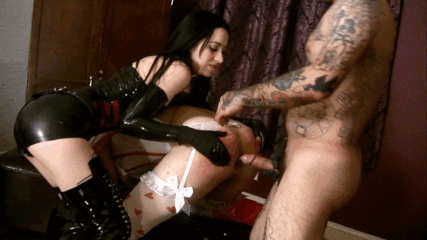 Mistress Mina has made her ex-boyfriend to be her cuckolded sissy slut. His cock was always inadequate so she has decided to show him what a real Man's cock feels like. Mina has her sissy-ex suck her strap-on cock while she tells him about her big plans. She has a stud coming over with a thick long cock, perfect for fucking his tight sissy ass with. Mina makes sissy greet her guest by taking down his pants and sucking his cock to get it stiff and ready for his ass. The harder his cock grows the more sissy chokes on it. Next Mina fucks sissies ass with a strap-on while sissy continues sucking the studs big dick, keeping it hard and ready to fuck. The stud lays sissy down on her stomach with her ass high in the air, Mina spreads the sissies ass cheeks open for the stud to put his cock in. Sissie squeals from the discomfort of having such a thick cock pounding his little sissy ass. Mina just laughs as her new sissy gets ass pounded by her stud. Tired of the slut's moaning, she puts her strap-on cock back inside his mouth. The stud pounds his ass harder and harder until he shoots a creamy load inside the bitch boys man pussy.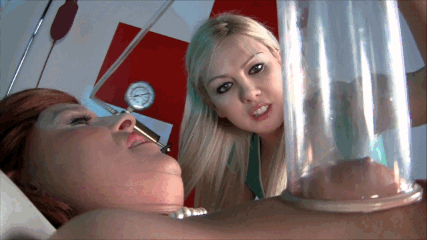 Nurse Lexi has completely feminized and transformed her slave into a tranny slut. :exi gives her new sissy exam to make sure that she is ready to hit the street, making her money by fucking and sucking lots of cock like a good slut. First Lexi locks away sissys cock in chastity, from now on she is only allowed to use her "pussy" to get fucked. Lexi probes sissies ass with a dildo to stretch out her cunt so she can take lots of huge cock. Lexi then pumps up sissys breasts getting them ready for big slutty implants.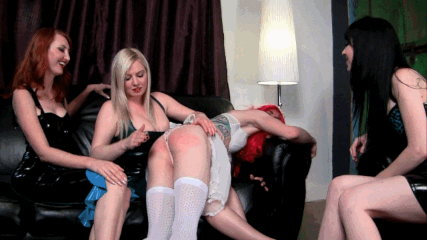 Lexi has made one of their slaves into her bitch sissy maid cleaning servant. The maid has not been doing a through job of cleaning her house so she decides to teach him a lesson by humiliating him in front of her girl friends. Lexi takes him over her knee and spanks his ass hard to teach him a lesson. 
Kendra
 and Mina laugh while the bitch gets spanked, they enjoy is so much they each take a turn spanking her ass red. Kendra uses both hands to double up the pain and humiliation.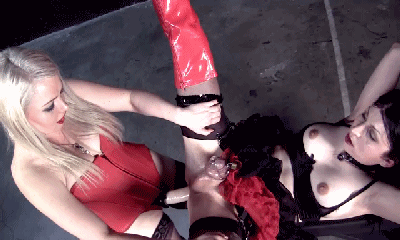 Mistress Lexi believes every slaves cock should be locked away at all times. Being let out of chastity has to be earned, even by her TS slave girl Ally. Ally has been locked away in chastity for weeks, so any stimulation causes her cock to get hard and throb against the tight CB3000 that Lexi has locked her in. The only way Lexi will let TS slave ally out of chastity is to prove her submission by taking a huge, thick 10 inch cock. ally yelps and moans as Lexi completely fills ally's ass with her strap-on cock. Lexi feels up ally's big tits as she pounds her ass, making sure ally knows she is nothing but a sex toy for Lexi to play with. Lexi lets ally know that she has taken her cock well and she will be let out of chastity as she dangles the key over ally's locked up cock.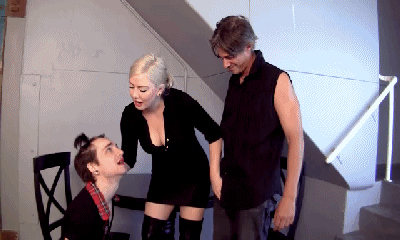 Mistress Lexi has already broken and demoted her ex-boyfriend into a pathetic sissy slave, forcing him to wear a skimpy dress and panties around her. As she puts him in pigtails and applies lipstick to his face, Lexi just laughs at his pathetic pleas for her not to humiliate him. But this slave has no idea that this is only the beginning of his humiliations.
After applying the lipstick, Lexi shocks the sissy slave, telling him that she has a new boyfriend. She tells her boyfriend to come in and orders the sissy to his knees in front of her new stud. Lexi mocks the sissy for his small penis, covered in panties. "I had to get a real man as my boyfriend, a man with a real cock who knows how to use it", Lexi scornfully tells the sissy. "But there is something you can do – I don't like sucking man cock, so that is what you are going to do!"Lexi orders the sissy to pull down her boyfriend's pants, then grabs his head and forces it onto the boyfriend's cock. Lexi makes the sissy suck the cock until her boyfriend is about ready to cum, then puts the sissy's head in her lap so she can control exactly where her boyfriend spurts his cum. Lexi makes sure to give the sissy a thorough cum bath, then plays with the cum, moving it around on his face. Lexi pulls the sissy's head up and laughs as she slaps his face, telling him that he is nothing but a slave who will do whatever she wants.